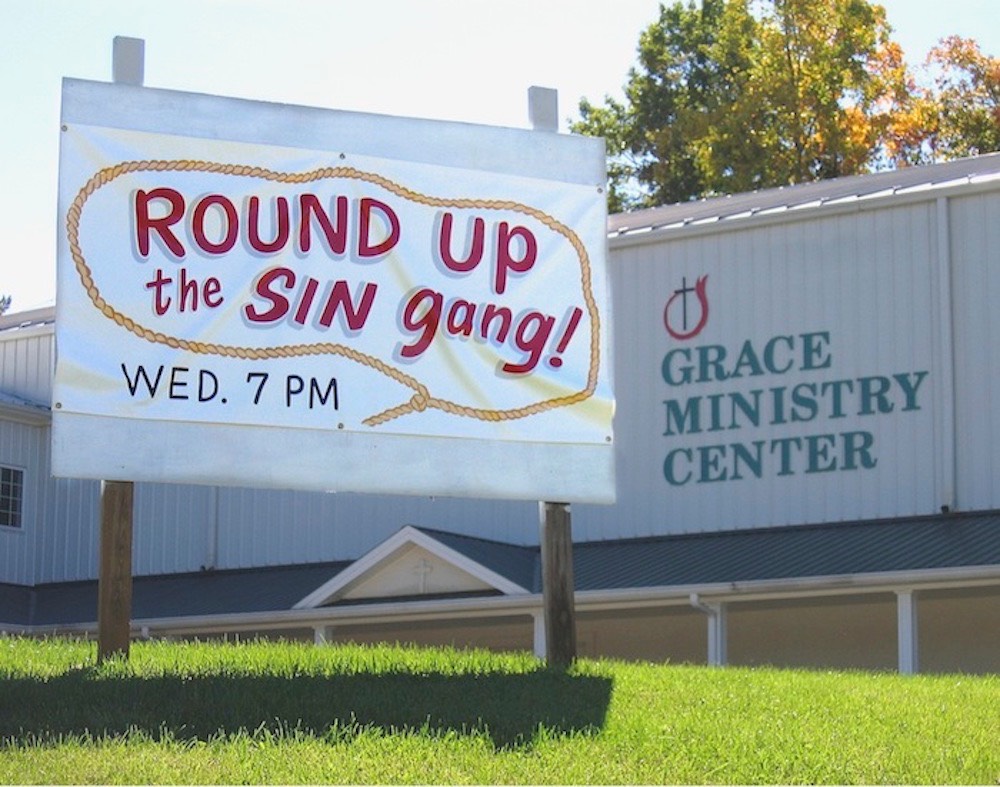 Round Up The Sin Gang, Gainesville, Ga.
This series began in 2001 when my husband could no longer drive due to illness and I got a pocket digital camera. With all the worries pressing me forward on a daily basis and because of all the life changing events, I found myself behind the wheel more than I ever dreamed possible. After about a year mired in medical hell, we started taking long 150-200 mile drives in an afternoon just to get out of the house and away from anything medical or routine. Taking up little room in my purse, my new Canon Powershot 550 gave me a creative outlet while recording what I observed in our travels. In the south people have a penchant for yard art, God and Jesus. I have heard it said that in other parts of the country families try to hide their crazy relatives. In the south they bring them out to sit on the front porch to engage with the world and share their eccentricities. These images have been photographed in Georgia, Alabama and North Carolina. 
The series is ongoing. Laurie Kratochvil, formerly of Rolling Stone Magazine, and Benjamin Krause of Krause Gallery in Atlanta, have chosen work from this series for shows at the Atlanta Photography Group.